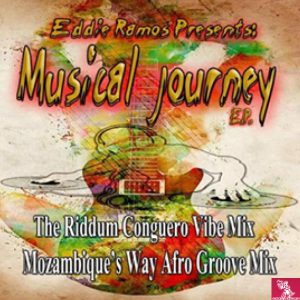 Cyberjamz* Toupee * DeeperSIDE of Cyberjamz Records welcome producer Eddie Ramos/HouseologistatWurk to our labels.
This brother here caught my ear with a few of his slamming cuts that are up now at his Bandcamp page. A huge thanks to Dj Elliott Venegas for the introduction as I see great things coming from this producer. His debut EP entitled Musical Journey is smoking offering 2 gems that are perfect for those deejay sets we love to play out. The first cut is called "The Riddim Conguero Vibe Mix" and let me tell you it is super tight, as it's laced with dope congas drums, a slick bass-line, and spoken-work lyrics leading dancers all the way to the dancefloor. The second banger offering is crazy SICK as well with "Mozambique's Way" (Houseologist@Wurk Afro Groove Mix) is just that, an Afro Latin beatdown that for sure rock your sets!
I'm excited about both these Jamz and make a great addition to our label and catalogs. !WEPA!
Check-out his Bandcamp page https://houseologistwurk.bandcamp.com/ for a few upfront cuts.
Soul Oasis