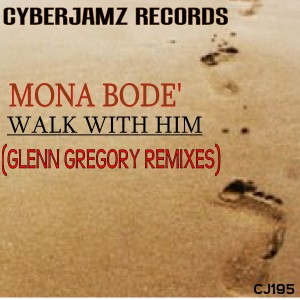 Hot Release Alert:
Walk with Him – Mona Bode (Glen Gregory Remixes)
Ever had those moments where you have lost all hope even if for a time? Then out of nowhere your spirit lifts you up out of it because of prayer or your faith? Then we can all relate to this upcoming release entitled "Walk with Him" by the wonderful Mona Bode. Glen Gregory delivers an afro – latin soul groove gem that bring out the spoken-words as the lyrics flow.
These remixes are done proper and I'm sure you will agree that we ALL "Walk with HIm" – The Higher Power !!
Check out the original mixes by Themba Dr. Thiza , Tayo Wink &,Soul Oasis , – http://bit.ly/2rTeW9D