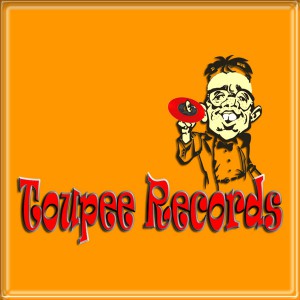 Toupee Records burst into the scene with a few pieces out now avail at http://traxsource.com/search?term=Toupee+Records and at http://junodownload.com  featuring some talented artist,producers and re-mixers from spoken-word artist Mona Bode (One Night Stand) to the hot productions by Dj Punch & Flip Entertainment ,Damond Ramsey aka MRDMAX and Boxie Brown all offering E.P's of their own. Be on the lookout for our summer releases which will blow your dance floors away !
Coming soon to Toupee Records 2014.
Toupee008 –  Born Deep E.P – DjjoelS
Target release date – April of 2014.
DjjoelS returns with this extrodinary 10 piece album offering different sounds and music.This album includes pieces  from deep house to sensual soulful house and around to tribal and afro-tech,it's an album to have to play for any dancer or dance club. Play this one loud !!
All tracks produced and mixed by DjjoelS.
Toupee009 – Give it to Me – Pure Elevation
Target release – April 2014.
Those that know,KNOW about Ben Johnson aka Pure Elevation !! He picks things up from where he left off with this banging Afro-House piece that sure delivers on the dance floors. This piece has been tested and approved for dancing. Simply banging !
Track is produced and mixed by Ben Johnson (Pure Elevation)
Toupee010 – The Looking E.P – Yusuke Hiraoka
Target release date –  May 2014.
Those familiar with Yusuke Hiraoka (Japan) know that his music is nothing less but exceptional and this package meets the high musical standards set forth by this fantastic producer/re-mixer.Get ready to get your mind blown with the gorgeous sounds as things are "Looking Up" for this artist.
All tracks produced by Yusuke Hiraoka
Toupee011 –  Musical Notes – Tier Ra Nichi featuring Seductive Sapphire
Target relesae date – May 2014.
Put that crooked Toupee on right cause here come this deep-tech piece that everyone will enjoy ! featuring spoken-word artist Seductive Sapphire on vocals and Tier Ra Nichi on Musical Notes. If you truly enjoy deep tech house,this is one for you !
Vocals performed by Seductive Sapphire
produced by Tier Ra Nichi
Toupee012 – The Portrait of RescuePoetix – Album  (Mixes by Pure Elevation,SoulCat and Max Martinez)
Target release date – June 2014.
In this upcoming album by the hot talented RescuePoetix sure delivers an inside look into her musical soul offering a few pieces remixed by the producers Pure Elevation,Soul-Cat and Max Martinez ,each offering their vision as we all "Blame it on the Music" and can't "Resist" "her " Raspberry Kisses" as we all are "Soul-diers of House" and this is OUR "Destiny" ! The story continues……………
All vocals performed by RescuePoetix
produced by SoulCat
*In the works are E.P's by Tayo Wink,Soul-Cat,Pako Di Rocco & Robi Maas,RescuePoetix,Boxie Brown,Dj Punch and Flip Entertainment ,Camille Veronica,Brown Sugah aka Sugah Lyrics  and more !!
Label info and bookings contacthousecat@gmail.com  or sammyrock@mail.com
Keep your ear to the ground – Toupee Records 2014.
A&R Catherine Harris – La gata Music (ASCAP 2014)
.