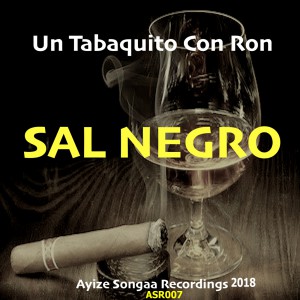 He's Back! Sal Negro has come up with another track, this time inspired by doing one his favorite things, smoking a cigar and drinking bourbon. This deep Latin infused track gets you swaying and going throughout the floor. Con Un Tabaquito Con Ron is for the smokers out there as well as the dancers out there. Break out the cigars and your favorite drink and enjoy!
Ayize Songaa (Let It Come Strong)
Peace and Blessings
© 2017 Sal Negro
(P) 2017 OSHJR Music
Design by: Orlando S. Herrera, Jr.
All Rights Reserved © (p)
Ayize Songaa Recordings
All Inquiries: ayize.songaa@gmail.com