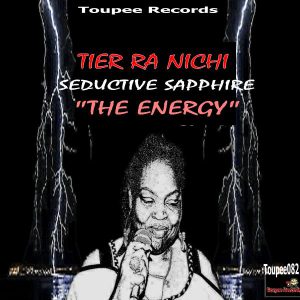 Tier Ra Nich and Seductive Sapphire team up to bring you this deep house joint with a touch of tech and spoken-word lyrics sprinkled throughout the dark chords and lovey keyboards. This is for the open-minded music programmer that enjoys playing different without losing its deep house audience.
Think Detroit Tech on this jam! out now.
Spotify – https://spoti.fi/2BTskkk
Soncast – https://bit.ly/3d9V2LG
I-tunes/Apple Music – https://apple.co/2Xui49f
Google Play – https://bit.ly/3d5G1KB
Amazon – https://amzn.to/30t3emE
traxsource – https://bit.ly/2XdgDgv
Lyrics performed by Seductive Sapphire
Shelia C. Johnson for Seductive Sapphire BMI 2019
produced.arranged and mixed by Tier Ra Nichi.
A&R SOULCAT
Another SOULCAT JOINT 2020