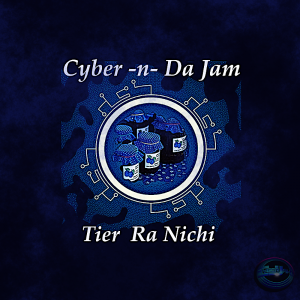 HOT FREEKIN RELEASE ALERT!
Tier Ra Nichi – CYBER-N-THE JAM – deeperSide of Cyberjamz
Target release date Feb 2020.
This brother here has not only been in our music game for over 40+ years but within that time span, Tier Ra Nichi has also delivered quite a few jams that were way ahead of its time. Many deejays have slept through it all, however, our labels have not and so we continue the struggle with this thing called House Music! Getting back to this splendid track, it's once again a deep-tech number with all the right musical elements to make it a favorite for me. Cyber-n-Jam is indeed ALL that!
produced and mixed by Tier Ra Nichi.
Pick em all up today – http://bit.ly/36AJfBU