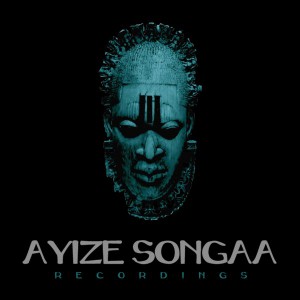 The Return of Sal Negro's Ayize Songaa Recordings.
Most of us sometimes need to take a break from it all and after a year or so hiatus ,deejay/producer Sal Negro has returned armed with a renewed zest for music.In his upcoming release entitled "Sunshine" of which will be released Jan 2018,you will get to once again experience why he was and continues to be one of the most influential producers of our time.
The next few releases reflect upon his musical journey and the up's and down's of day to day life as heard in the piece "Hot Summer Kiss" & "All that Vibe". Sal also takes us to a point where we all have been when trying to confront a loss of a friend,in this case his best friend Ben Johnson (Pure Elevation) (R.I.P) with "Un Tabaquito Con Ron" translated "A Smoke & a Drink".
All I have to share is that I'm glad Sal is back on the market and is taking off where he left off.. with wonderful music for both the listener and dancer. It's time to once again take his spiritual destiny to that special place…
The Studio !!
All tracks produced by Sal Negro.
© 2017 Sal Negro
(P) OSHJR Music
Design by: Orlando S. Herrera, Jr.
All Rights Reserved © (p)
Ayize Songaa Recordings
All Inquiries: ayize.songaa@gmail.com
Ayize Songaa (Let It Come Strong)
Peace and Blessings
**Pick up all Sal Negro releases here: http://bit.ly/2ldRkrj