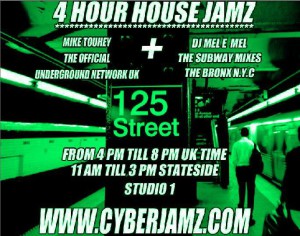 The Official Underground Network is:
LEE JACKSON has been a DJ for about 15 years and a music fan for a lot longer. The music is the reason why I DJ. I listen to a large range of music but the harder New York and Iberican tribal sounds are what I play and love the most.
MIKE TOUHEY has been a DJ for 35 years and loves the whole New York City club sound, from disco to house to Paradise Garage and Club Shelter. I currently host a regular radio show at www.radiocardiff.org called The Underground Network soulful house radio show which has been running live every Thursday night for 8 years.
contact information:
https://www.facebook.com/mike.touhey1?fref=ts
https://www.facebook.com/profile.php?id=731420172&fref=ts