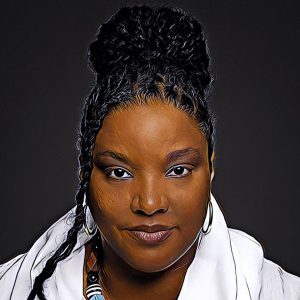 Stream or download archived Podcast here: https://bit.ly/2TiEM2Y

Bio and Info
New York City Female DJ playing AfroTechSoul, Soulful House, Afro House and Minimal Music.
Zion's love of dance has inspired her hands behind the wheels of steel to transform her musical soul and self-expression to a whole new level. Her DJ performances include guest appearances at all over New York, New Jersey and London. She has appeared in the DJ lineup for the acclaimed "Bangout" parties Number 4,5, 9 and 14 with DJs Naeem Johnson, DJ Beloved, Yuko Jikido, Jihad Muhammed, Ian Friday, and Sres. Most recently she opened for International DJ sensation Anane Vega in New York City. She has played various appearances at NYC famed LP & Harmony and House Music Park Series around NYC. She has also work with Motherland Movement and a former resident DJ at Club Elevation in Newark, NJ. A chance entry into the famed Garage nightclub at the age of 16 would inspire her to dance and travel the world searching for rhythms and dance floors to groove.
Her metamorphosis from singer, dancer, actor, chef, photographer, to DJ is an evolution of a journey that is predetermined and colorful in it's voyage. As an underground artist she is well sought after and yearns to move a dance floor near you. For the love of Dance, for the love of House…L.O.V.E.
Facebook:
https://www.facebook.com/aletha.heggie