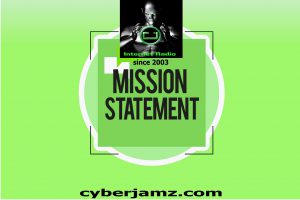 The Cyberjamz Radio Mission Statment.
The mission of cyberJAMZ Radio/Records as a collective is to prove that our musical culture and traditions of house-oriented dance music are still alive by providing an introduction and education in the wide range of quality dance music, Latin culture, and influences all under the umbrella of house music are just a few ways we stay connected. Also in between the commitment by our music programmers at our internet radio station whom we trust to provide the best musical experiences and through our exceptional recording artists and producers on our record labels, we keep together as one unit and are joined in this Nexxus "Till the Wheels fall off this MF™"
This is how we complete our circle of musical excellence.