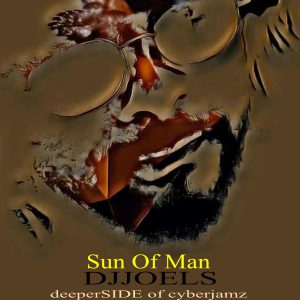 OMG !!!!!!!!
Hot Album Alert: "Son of Man" – Djjoels. – deeperSIDE of Cyberjamz Recs Target release date Nov 2019.
Just got this 13 track banging ass album by Djjoels Muzyk . Each piece is giving me those deep house goosebumps when I play em. One afer the next tells a story the way it should be… it's very unfortunate this producer is not bigger than what he is as he has delivered awesome tracks to our labels ranging from Afro House to Deep to Tech House while covering other genres across our musical spectrum.
This album stays true and this man is on a mission to deliver music for the people. Keep your ear to the ground and open em while you're at it…- deeperSIDE of Cyberjamz 2019.