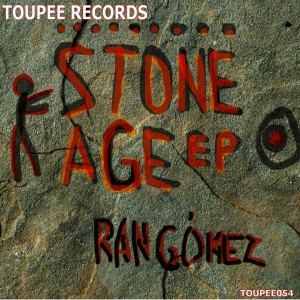 Damm we rockin this Summer with another Hot Release Alert:
Ran Gómez – Stone Age E.P – Toupee Records.
OUT NOW !! get it here http://bit.ly/2roewrD
As the summer approaches so does the music. Cyberjamz/Toupee Records welcome and debut Ran Gomez first E.P entitled "Stone Age" .. This is a deep soulful – afro jam ride with dope musical elements throughout both pieces dedicated to dancers and those that enjoy afro grooves when hearing or performing a set.
"Primitive Sky" & "Shaman's Hallucinations" both are simply hot and we are sure you would love em both !
coming in May 2017 Toupee Records.
produced by Ran Gomez.
Target release date May 2017 Toupee Recs.
A&R Label Catherine Harris Rowell for another Real Women House Entertainment™ LLC.