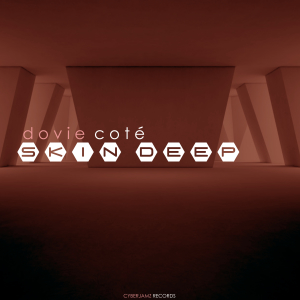 Hot Release Alert: "No Prisoners" / "Skin Deep" – Dovie Cote' – Cyberjamz Records. – Target release Date March 22,2019.
Dovie Cotae is coming off this hot EP "The Storm" which is out now on Seed Recordings and can be picked up at https://bit.ly/2SZZ12g This time around he comes to us with his next gem entitled "No Prisoners" / "Skin Deep" .
There are two unique and wonderful vocal pieces offered in this package with each holding their own weight.The stories as told and expressed by Dovie are simply awesome and is dedicated to the lovers of music. This gentleman of all gentlemen is long-time Chicago native and has collaborated with other talented artist and producers in our industry such as Harold Brandon (IN BLUEBLACKNESS) – Brandon Dee , Greg Gray , Anthony Nicholson and many others as this release has. all the makings of becoming an instant Cyberjamz Recs classic.
All tracks Performed by Dovie Cote' Produced and written by David L. Brown for Bull Baby Music (ASCAP)
Mixed by Darren H. Brandon 4tha3rdtime prod. DHB Music (ASCAP)
*Mastered by GU – Glenn Underground
Pick up "Luna in Red" – https://bit.ly/2HgH7qL
"The Path" – https://bit.ly/2XQoCOQ
"Everytime" – https://bit.ly/2F6Ih5H
Everything Dovie can be found at https://bit.ly/2TA8lPJ
Keep your ear to the Ground – Cyberjamz Music Group 2019,