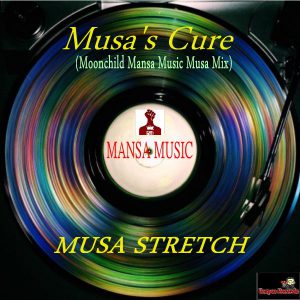 Hot Release Alert – Musa Stretch – Musa's Cure – Mansa Music Mix coming May 22,2020 – Toupee Recs
Whooooooooooo!! This joint right here is simply why I love our music so much. Musa Stretch delivers a beautiful vocal piece that I'm sure most deejays would wanna have in their collection., Keep our ear to the ground for this one.
re-produced,re-mixed and jammed up by Musa Stretch 2020.
Keep your ear to the Ground Toupee Recs