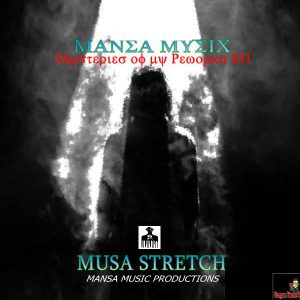 2nd Hot Release of 2020 JAM Alert! out now https://bit.ly/35jdv3z or junodownload – https://bit.ly/2tuovyl
Mansa Music Productions Presents Mysteries Of My Reworks EP – Musa Stretch release Friday, Jan 3,2020.
Musa Stretch of Mansa Music Productions come to our label with a few awesome reworks that will move your dancers to the dancefloors. Mysteries of my Rework is an ode to the legends of disco-music while Bonies Jam is a tribute to jazz music. Both are wonderful!
reworked,re-produced and rearranged by Musa Stretch
Mansa Music Productions 2020