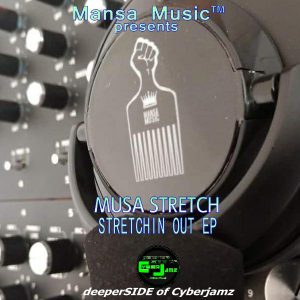 Hot Release Alert – Mansa Music & Musa Stretch presents "Stretchin' Out" The EP Target release date Friday, Nov 6,2020 – deeperSIDE of Cyberjamz
Musa has been on a mission as of late creating a few Jamz while improving on his production skills as demonstrated in this upcoming EP entitled Stretchin' Out. The only downside is this coronavirus around us of which has created a huge mess for musicians and producers alike, however, in times of crisis for some odd reason, some of the best music gets created. This is that one EP you would want in your collection.
produced, mixed, and re-jammed by Musa Stretch for Mansa Music 2020.