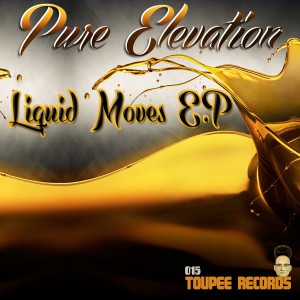 Cat # Toupee015
Release: Liquid Moves E.P
Artist: Pure Elevation
Label:Toupee Records
out now –  http://bit.ly/1bAcd96
Ben Johnson – Pure Elevation has been on a musical rampage as of late. Right on time for the warm weather he delivers this dance floor stomper with some pounding drums and electronic soul feel that will sure make ya dance !
Chalk up another gem for Pure Elevation and Toupee Records !
Reviewed by SammyRock and DjHousecat(la gata de fuego)
Tracklisting:
1)Da way ya like (it's so deep)  (6:37)
2) Obtenir 'a faible get Low (7:32)
3) Set ur body free Get( that  body (6:24)
All tracks produces by Pure Elevation
artwork: JorgeG for Jorge G Graphix
Another Gata de fuego Joint – 2015.