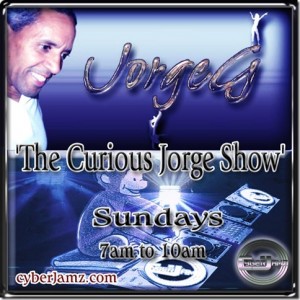 Beside a lover of my family and friends I've been a music lover for as long as I can remember. I currently reside in Miami but I was born and raised in Spanish Harlem-NYC. Graduated from La Guardia High School of Music and Art and then went to the Unofficial Dj University of NYC Paradise Garage where I got the bug of taking my musical talent and incorporating it with turntables. I was always in awe with the disco Djs' playing in the block parties. I was a hustle fan at Ipanema with Pinky Velasquez and The Inferno, Roseland, Bonds with Ken Carpenter, 1018 (by the latter dancing styles had changed), of course the mother of all thrills NYCPG. I learned bass playing and musical notation but when I bought my friends Dj equipment and 3 milk crates in 1976 it was full speed ahead with non-stop spinning till this day. I did many social mobile Dj'n in NYC from 1980's till the 1990's and then I moved to Miami.
In NYC I grew up listening to WBLS and WKTU. On WBLS I was hooked on the mix shows with Timmy Regisford and Boyd Jarvis, Merlin BOB, Tony Humpries and many other guest Djs'. The memorial times in my music life, which I totally hold on too, are the acquaintances. Keith Dumpson (Falling In Love, etc.), Walter Gibbons (when he was working at the Music Factory on 42nd street), Raul Rodriguez (neighborhood Disco Dj), Larry Levan (great friend – Duane Street with the 3 dobermans – thank you Larry) first and only tme I ate duck was with him, Jellybean (Musicman), Todd Terry who I assisted in collaborating with Vinylmania after his Giggles hit to record Fascination on their label (I was in the studio while he was creating the Batmobile-I was named a producer on the list from his Kraze Production company), Ken Carpenter (when he was working at Discorama).
I worked at Rock and Soul (which is still open) in Manhattan. My favorite record store was Vinylmania Records located at the village in Manhattan; currently my local record stores are Grooveman Music and Uncle Sams on South Beach, Miami. My recent acquaintances are many amazing Djs' and music lovers, to many to mention, but I must mention one important one and he is Dj Sammyrock. He, IMHO, is important to me because he has started an Internet Radio station, 8 years strong, called Cyberjamz Internet Radio www.cyberjamz.com. Cyberjamz allows Djs' like myself and well established Djs' the chance to reach out to music listeners from around the world.
Thank you Dj Sammyrock for allowing me to reach the world through my Cyberjamz,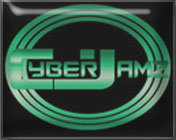 Sunday, show called 'The Curious Jorge Show'. I also want to thank all the Cyberjamz Internet Radio broadcasters that continue to spin them magnificent tracks for our Mind, Body and Soul. I believe what matters first is that you love what you are doing and everything else will take it's rightful course. Whatever the future brings me with this thing I love called Dj'n / Club Music Producing I know will be mind-blowing as long as I never quit and continue to go with the changing flow of technology……b/c……There is so much great music being created everyday it can keep any Dj (bedroom or jet setting very busy spinnin'…… 24/7…After my family……Music is my life! ..
Jorge Garcia
contact email:
jorgegee@gmail.com