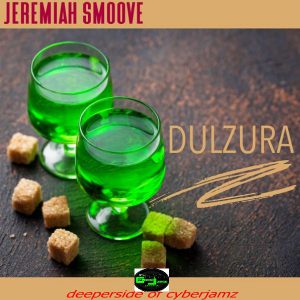 Jammin Release Alert 2021. Jeremiah Smoove – Dulzura E.P – deeperSIDE of Cyberjamz Target Release Date March 05,2021.
What do you have here? we have ourselves an awesome, deep, soulful, afro, and electronic musical ride feat Jeremiah Smoove. This is a jam-packed release package of which also features a hot Afro Mix by brother AFRIK-N-SOUL who bring out the best in the track "Not Today". Another great piece in this release package is the hot electronic soul track entitled "THIS" which is a favorite of mine. Not to take away from the other dope tracks offered but JEREMIAH SMOOVE'S "MAKE ME COMFORTABLE" is a fantastic cut as well as his mix of "NOT TODAY".
Play differently and open up your mind to flavors beyond the soulful house genre. I truly hope you music programmers enjoy this hot EP as much as I do playing it.
All tracks jammed-up by Jeremiah Smoove 2021.