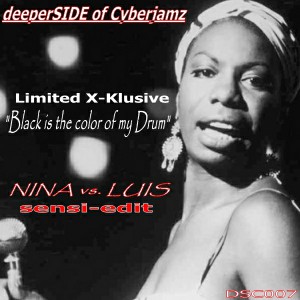 OMG.
This is a dope edit by The Sensei-Mele featuring the vocals of Nina Simone laced over with drum clip by Luis Radio. Combine both and you have one slammin recipe kick ass dance floor track that we are sure will stir up a frenzy for your dancers.
Pick this up today ! out now http://bit.ly/2xXcs9x
Tracks used
"Black is the Color" is performed by Nina Simone.
"Drums like this" sample is by Luis Radio
purchase it here
https://www.traxsource.com/track/4776549/drums-like-this-drums-like-this
Credits: Makin Moves Records
Authors: Luigi De Angelis
Copyright control
Edit Mix & reprogrammed by The Sensei Mele