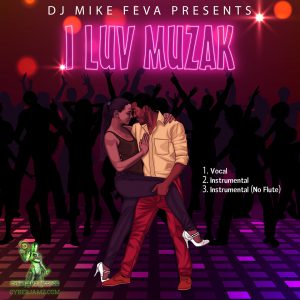 JAM ALERT!! I Luv Muzak – Mike Feva – Cyberjamz Recs. Target Release Date April 24,2020.
Oh Oh,,,whatta we have here? We have ourselves a pretty dope jam here by Chicago's own Mike Feva. Mike comes thru to us by exploring his production skills and his reason why We love Musak! God Willing if we ever get out of this mess with this virus by Aug 2020 and they allow us to proceed with our events,this should be in your music collection.
produced, mixed and arranged by Mike Feva
All rights revered
mastered at Zona Soul Studios, Fajardo PR
tayowink@gmail.com
cover art by Mike Feva
Keep yo ear to the Ground – Cyberjamz Records 2020.