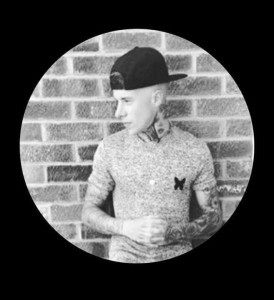 Cat#CJ217
Artist: Glenn Gregory
Release:I know you want this Trax E.P
Label: Cyberjamz Records
Target Release Date: Feb 2,2018
Glenn Gregory comes to us with a house music dance floor delight featuring three nice cuts dedicated to all dancers and lovers of house.
Also featured in this E.P is his son Little B. who assisted in the breakdown parts on the pieces "Rock" & "Dancin & Lovin". I hope you guys can open your mind to a different flavor coming from these two talented producers out of the U.K.
Tracklist:
1.Dancin and Lovin-Glenn Gregory and Little B (5:37)
2.Rock-Glenn Gregory and Little B (5:07)
3.I know you want this -Glenn Gregory (5:52)
All tracks produced by Glenn Gregory
additional music production by Little B.
licencing and bookings:
Facebook:
https://www.facebook.com/glenn.gregory.988
**pick up all of Glenn Gregory's releases out now – http://bit.ly/2mAlAx8
Another Coyote Entertainment Joint 2018.
Cyberjamz Records on FB.
https://www.facebook.com/groups/cyberjamzrecords/
Cyberjamz Music Group Page:
https://www.facebook.com/groups/cyberjamz/
Twitter:
https://twitter.com/_cyberJAMZ
Follow us on instagram
https://www.instagram.com/cyberjamz/
#housemusic #dance, #dancemusic, #realhousemusic, #housemusicallnightlong, #internetradio, #housedj, #femaledj, #cyberjamz, #afrohouse, #latinhouse, #undergroundhouse, #housemusiclovers #househead, #housenation, #remixer #musiclovers #deephousemusic #techhouse #chicagohousemusic #soulfulhouse #gospelhouse #classichousemusic, #disco, #houseparty, #downtempo, #musicislife, #dj, #djlife, #djstyle, #neosoul, #oldschoolhiphop #edits, #electronicdancemusic,