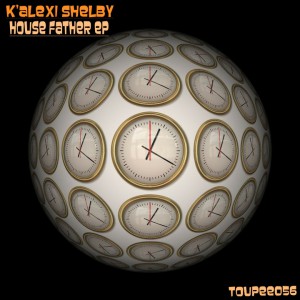 Oh Oh….
HOT Release Aert !!!!! out now http://bit.ly/2kMldRI
House Father E.P – 'K Alexi Shelby – Toupee Records.
Man oh man..we are on FIRE with these last few releases and this one here is without exception as Chicago's own K'Alexi – K-Klass aka El Chocolata has delivered to us what is a dope E.P featuring two pieces that were made for the dance floors. So turn on those strobe lights and let both "Anytime" & "HOUSE Father" . coming soon to Toupee Recs OCT 2017.
produced and re-arranged by K'Alexi Shelby