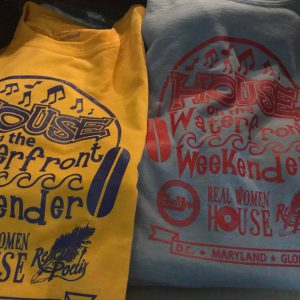 To the few that have PMed me about how else they can support and contribute to our #HOTWMD™ 2019 events.
You can make a contribution by purchasing an official House on the Waterfront™ tee-shirt $22.50 Cyberjamz Radio tee shirt $22.50 hand ,towels $12 or ** hat $15 .Also available are the Real Woman House™ tank tops and soon to come t-shirts..$22.50
When placing an order please make sure to add size,color,your name,address and suite or apartment number.
Payments are being accepted the following apps.
Cash App – $housecat81
Venmo – @Catherine-Harris-Rowell
PayPal houseonthewaterfrontmd@gmail.com
Real Women House™ order info https://bit.ly/2Xz1SSL
All proceeds go toward this years events to help offset some of the cost.
The 5th Annual House on the Waterfront Weekender Event info & Save the Dates Friday, Aug 7th thru Sunday Aug 9,2020 https://www.facebook.com/events/608191789610440/
thank you all in advance. The #HOTWMD Family.