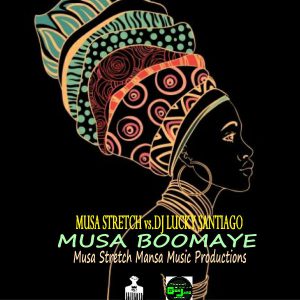 HOT RELEASE ALERT!!! Musa Boomaye (Musa Stretch vs. Dj Lucky Santiago) – deeperSIDE of Cyberjamz,Target release date Friday March 6,2020.
Musa Da Monsta Stretch & Ab Shabazz – Dj Lucky Santiago team up to bring you this massive Slammin,bangin,afro-jam cut that is right on time for the Spring of 2020! These two producers came together for this project to give you a taste of what is about to come on our labels for this upcoming Summer season. It's time unleash havoc on the dance floors so keep your ear to the ground for more of these guys all year long!
produced by Musa Stretch for Mansa Music Productions
co-produced by Dj Lucky Santiago for Santiago Works 2020.
deeperSIDE of Cyberjamz Records mastered at Zona Soul Studios, Fajardo PR by Tayo Wink
Keep your ear to the Ground deeperSIDE of Cyberjamz