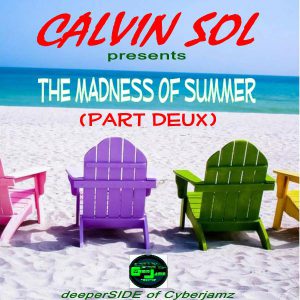 HOT JAM ALERT!! The Madness Of Summer (Part Deux)
CalvinSol – deeperSIDE of Cyberjamz coming soon August 2020.
Hot Dayum! This wonderful piece by CalvinSol has been revised to a level that will make you dance just like the first set of mixes. In the first package, Afrik-N-Soul took it to the next level with an exceptional remix while CavlinSol delivered an Original Mix out now on deeperSIDE of Cyberjamz. This mix is just dope!!
pick it up https://bit.ly/2D2XHtL
produced by CalvinSol for SuperSol Music 2020.
Keep your ear to the Ground deeperSIDE of Cyberjamz