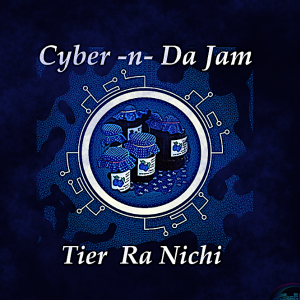 HOT DEEP HOUSE MUSIC ALERT! Cyber-n-Da Jam
Tier Ra Nichi – deeperSIDE of Cyberjamz Target release date Aug 14, 2020.
Tier Ra Nichi is back once again this time he delivers a deep house number that will have you bopping your head as it's one of those musical rides into oblivion. If deep is what ya need and love the spiritual house the way I do, then this is your track!
produced by Tier Ra Nichi
Ghost Recordings NYC
cover art by Tier Ra Nichi
Keep your ear to the Ground – deeperSIDE of Cyberjamz 2020