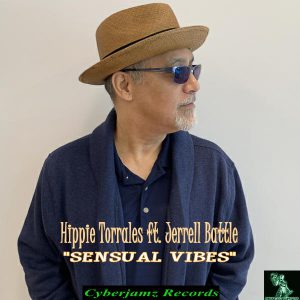 HOT RELEASE ALERT! Hippie Torrales ft. Jerrell Battle – Sensual Vibes – Cyberjamz Records. Target release date May 1,,2020.
The legendary Hippie Torrales comes out of the shadows of our production world and delivers this gorgeous percussion filled afro-Latin jam featuring Jerrell Battle. These guys tore it up with lush xylophone riffs and laced with a badass bass-line, this track will have your dancers mesmerized on the dance floor.
Score one for Hippie Torrales and the beneficiaries of this track which is YOU! the dancer!
Tracklist:
Side A. Sensual Vibes (6:44)
Side A2. Sensual Vibes Reprise (5:30)
Side B. Sensual Vibes Drums (6:44)
Writers: Hippie Torrales & Jerrell Battle
Publisher: Cups And Balls Music (BMI) &
Afflatus Music (ASCAP)
Licensed from: What Is Hip Records 2020
For example, if you are working in a neonatal unit, you may want to choose a topic that is relevant to your experience. For example, an alarm in the neonatal unit can cause stress to parents and patients. In order to avoid this situation, you may want to focus on a problem that affects neonates. If you have a specific problem, you may want to
write
a research paper on it.