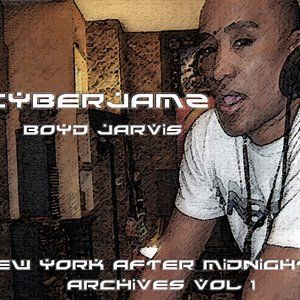 Thank you BOYD JARVIS (R.I.P) and Happy Birthday.
I often think about you and all those conversations we had in reference to music and other life issues as you made me a close friend many years ago. We miss you so much at Cyberjamz Radio and I miss you too as we've had our share of laughter, war stories of our lives in the music circuit to the many discussions about who and where music was heading, etc. I knew how much Boyd loved playing and how deep he felt about Cyberjamz Radio. He really loved airing his "NY After Midnight" Shows and being a part of our music programmers for the many years he played at our what he called "His second home" – https://bit.ly/3kqtjK6
There were many times Boyd has said to me .. "Sammy, Cyberjamz is not just a site or just any internet radio station, Cyberjamz Radio it's an institution, it stands the test of time, it's an ICONOCLAST"! Whenever he said that which was often during our calls, it used to and still puts a smile on my face.
I miss you Boyd J. and we shall dance again.
SammyRock aka Soul Oasis – Cyberjamz Radio.
https://cyberjamz.com