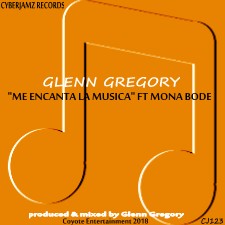 Here we go again with Glenn Gregory producer out of the United Kingdom with another dance floor gem entitled "Me Encanta la Musica" feat lovely vocals and snips of Mona Bode..
This was def made for the dance floor as it's pumpy as hell !
coming in June 201.
Contact and Info: Mona Bode – https://www.facebook.com/mona.bode
Glenn Gregory – https://www.facebook.com/glenn.gregory.988
Another Coyote Ent Joint 2018.