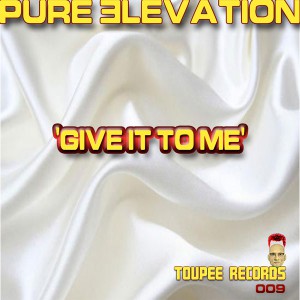 Cat #009 "Give it to Me" – Pure Elevation
Toupee Records
It's that time to Give it to me (On the Dance Floor) – Pure Elevation – out now Toupee Records.
http://traxsource.com/title/317431/give-it-to-me
Hot off the heels of his latest few releases out on Cyberjamz and Aziyzee Songaa Recordings come this new slamming afro-tribal piece by Ben Johnson – Pure Elevation.This release comes with 3 different interpretations of musical madness that your dancers and dance floors will absolutely  love ! Give it me is indeed all that and more !
Tracklisting:
1)Original Mix (6:23)
2)Drop the Bass Mix (6:23)
3)Drop the Bass Again Remix  6:38)
All tracks produced by Pure Elevation
Artwork: JorgeG Graphix and design
licencing,label and info contact:
contacthousecat@gmail.com
sammyrock@mail.com
Keep your ear to the ground – Toupee Records 2014.
Another SoulCat Joint – Toupee Records 2014.