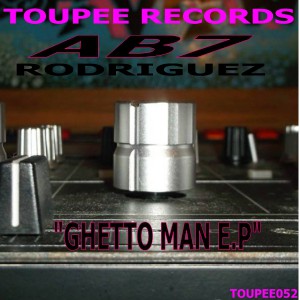 Dope E.P Alert:
Ghetto Man E.P – Abe Ab Seven Rodriguez – Toupee Records.
AB7 delivers his debut ol skool influenced E.P with a few hard to mix tracks (only those with experience should try it), but he did make them dj friendly as well as added his own interpretation to one of my favorite pieces off this package which is "My Funky Nirvana" & "Gett-O-Way". He also offers a very good church inspired "Ghetto Man" ,a classic sounding joint for the old skool ballerz.Up next is another dope cut "East Harlem Funk", a funky ride for the dance floor and "Poppa don't take no Mess" is a hot edit to make this E.P complete.
Very nice !
Target release date June 2017 Toupee Recs.
A&R Label Catherine Harris Rowell for another Real Women House Entertainment™ LLC.