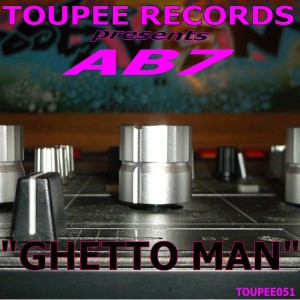 Cat# Toupe051
Release Ghetto Man
Artist AB7
Label Toupee Recs.
Target Release date Friday March 03,2017.
Hot Release Alert: "Ghetto Man" (AB7) – Toupee Recs 2017
The classic sounding cut "Ghetto Man" is from our very own deejay & producer Abe Ab Seven Rodriguez . In this particular release we a combination of disco (boogie) with a new school flavor that will get both the lovers of music on the dance floor without forgetting about those that enjoy a newer sound in their musical cocktail.
I really enjoy both hearing this cut and dancing to it,hope you do too.
coming this Friday to traxsource.com
re-produced,re-jammed and re-edited by AB7
cover art: AB7 & SammyRock
artist/producer contact:
https://www.facebook.com/AB.seven
Keep yo damm ear to the Ground 2017