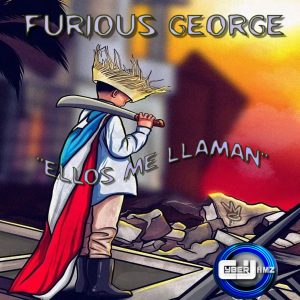 Latin Afro Jam Alert!
Hot dayum brother Furious George delivers a dancefloor Latin Afro jam right on time for Springtime! Trust and believe this producer has what it takes and has been since the late 80s & '90s and this jam is without exception.
produced and jammed up by Furious George.
Cover Art by Scott Skitjointz Seabrooks
Thanks to Will Alonso for the talent scout.
*If you guys haven't picked up "CURA" off the Free To Dance (V2) EP then make it today! at bit.ly/3Vx4UVY
"Te Voy A Ensenar" out now off the House On The Waterfront Weekender 2022 (V4) EP –> bit.ly/40cyUZw
Furious George – So Long off the Free To Dance EP (V1) -> bit.ly/3TEnnzv
Keep your ear to the Ground – deeperSIDE of Cybejamz 2023