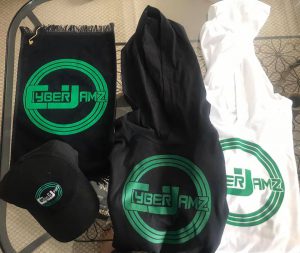 HOT!
For a limited time only! Cyberjamz T-shirts,,baseball caps, Cyberjamz & or Real Women House hoodies sizes (L, XL, & 2X) $22, towels $10 and caps $15.
Inbox me your details!
Cash App: $housecat81 ,
paypal.me/CatherineRowell
**When making a purchase please add size, color and mailing address, those that live outside the USA, there will be an extra charge to mail out the package.
All payments accepted through pay pal. Catherine Harris Rowell at
Cash App: $housecat81 , paypal.me/CatherineRowell
If you prefer to send in a check or money order please get at me or Catherine for more info
contacthousecat@gmail.com or sammyrock@mail.com