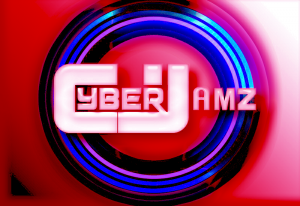 Cyberjamz Internet Radio was one of the earliest and most influential online radio stations to focus on underground house music and electronic dance music.
Cyberjamz Internet Radio was founded in 2003 by DJ Sammy Rock and his partner, Catherine Harris-Rowell, and has since become a popular platform for house music enthusiasts to discover new music and connect with other fans of the genre. The station has helped to shape the sound of underground house music and has played a significant role in promoting diversity and inclusivity within the house music scene.
Check out and join our label music pages and release pages on FB and Twitter.
Click like on our Award-Winning Cyberjamz Internet Radio (since 2003) page.
https://www.facebook.com/cyberJAMZ
A&R SammyRock – Cybejamz & deeperSIDe of Cyberjamz Records https://www.facebook.com/sammy.rock.319/
Cyberjamz Recs on FB – https://www.facebook.com/groups/cyberjamz
, and https://www.facebook.com/groups/cyberjamzrecords
DeeperSIDE of Cyberjamz on FB https://www.facebook.com/groups/deeperSIDEofCyberjamzRecords
Toupee Records on FB https://www.facebook.com/groups/210071055842963
Twitter – https://twitter.com/_cyberjamz
Join our Cyber-Bandcamp Music Group Page today!
Hey guys,if you have a Bandcamp Page and would like to promote your releases,please join our new group page.
https://www.facebook.com/groups/cyberbandcampmusicpage/
Thanks, guys and welcome to our HOUSE!
SammyRock aka Soul Oasis – Cyberjamz Radio – Records
Catherine Harris Rowell – DjHousecat(La gata de Fuego)