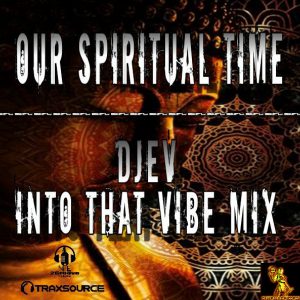 There is a saying that "where there is smoke, there is FIRE"! and I couldn't agree more when it comes to music and this producer, Elliott "DJEV" Venegas, and his upcoming jam" Our Spiritual Time" which is to be released on Cyberjamz Recs out now at –> bit.ly/3neLEA1
I can't get enough of playing this slamming jam on my sets, each time I drop this in my mix, I get something different out of it as it takes us on a musical journey. When I played this cut on our Salute the Dj Music Marathon, everyone in the chat mentioned what is obvious about this track and that is that it's such a powerful song that it feels as if we were at an Indian Reservation by the lake or at a spiritual ceremony somewhere out in the desert. All I can say is that this jam will be in my playlist and hopefully yours for a very long time.
produced and jammed up by Elliott Venegas 4metoGroove productions 2021.