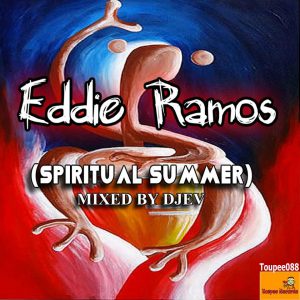 Eddie Ramos – Spritual Summer mixed by (DJEV) Elliott Venegas – Toupee Records
Target release date Sept 11,2020.
Eddie Ramos delivers his second release to our labels and he came armed with another one of our excellent producers Elliott DJEV Venegas. Both these guys are on-point with this next release entited Spiritual Summer and what a summer we've been having with all that is goin on in the world today. If you are feeling a lil down and out,pop this track on or put it in your set and you too will find a spritual uplift.
Make the rest of your time a Spiritual Summer!
produced by Eddie Ramos for Houseologist@Wurk
co-produced and remixed by Elliott DJEV Venegas
cover Elliott Venegas
Eddie Ramos Bandcamp page for more goodies https://houseologistwurk.bandcamp.com/music
Elliott Venegas Bandcamp page for awesome slammin unreleased music https://elliottvenegas.bandcamp.com/music
Cyberjamz Toupee and Deeperside of Cyberjamz Records on Bandcamp now https://cyberjamzrecords.bandcamp.com/