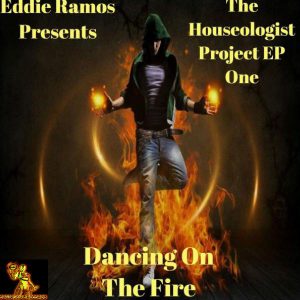 Hot Release ALert!! Eddie Ramos (Houseologist@Wurk)
Release Title: The Houseologist EP (Part One) Cyberjamz Records
Eddie Ramos(Houseologist@Wurk) has been hot on the production tip as demonstrated in his last few releases on our labels and his Bandcamp page. Dancing on the Fire is a super dope track for those deejays that love a Lil Latin flavor incorporated into their sets.
Keep your ear to the ground for more coming from this exceptional Deejay/producer.
produced and jammed by Eddie Ramos for Houseologist@Wurk Productions 2020.
Cover Eddie Ramos
Another SoulCAT JAM 2020 – 2021.