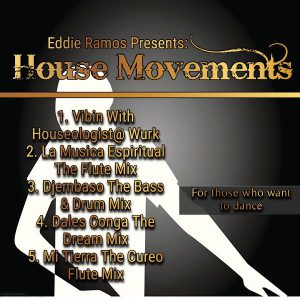 Hot Album Alert! Eddie Ramos pres: House Movements(for those who want to dance) coming in May 2021. Cyberjamz Recs.
Oh wow! Eddie Ramos is just unstoppable as he continues to bring nothing but bangers to the forefront of our music culture. This album is phenomenal and I'm sure you will agree with me that once dropped in any dance floor setting, it's gonna set the place on fiya!
If time permits check into our SoulCat Shows at Cyberjamz Radio & our CyberTwitchTv spot Monday from 9am-2pm est USA TIME this coming Monday as I will be featuring a few upcoming releases on our labels.
produced by Eddie Ramos for Houseologist@Wurk. 2021.