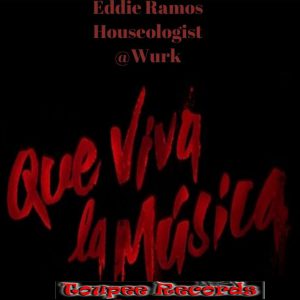 HOT DAYUM MUSIC RELEASE ALERT 2021
Eddie Ramos – Houseologist@Wurk – Que Viva La Musica – Toupee Records.
The Houseologist@Wurk is back with another slamming Latin flavor Jam entitled Que Viva La Musica. This piece has all the right Latin elements with added spoken-word chants makes this one a jam! Drop this in your mixes, it's well worth it.
produced and jammed up by Eddie Ramos The Houseologist@Wurk
cover Eddie Ramos
Pick up everything Houseologist@Wurk here http://bit.ly/3gA7Mh0
Bonus Tracks now up at Bandcamp page http://bit.ly/3q6RiAY
Keep your ear to the Ground – Toupee Recs
*Another SoulCat Joint 2021.