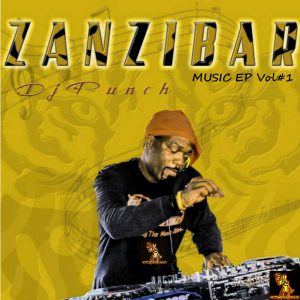 Hot Release Alert! DjPunch Zanzibar pres. Zanzibar Music Series Vol#1 feat. Various artist. Target release date May 15.2020 – Cyberjamz
New Jersey's Finest Dj Punch returns with three exceptional EP's each complimenting the other. This particular EP which is Vol 1 of 3, captures some of the essences of what club Zanzibar had to offer back in the day with a touch of new school beats and rhythms.
We truly hope you enjoy this series and musical ride into the Zanzibar Zone.
DJ Punch "Zanzibar Music EP Vol. 1" (CyberJamz Records Promo)
The one and only DJ Punch returns to CyberJamz Records with the blazin' hot "Zanzibar Music EP Vol. 1" loaded with three sure-fire dance floor weapons. "Disco Dub EFX" is all about fierce underground-esque rhythms and cleverly used vocal samples, "Don't turn your back on Teddy" is a contaminous funktified banger sampling "Don't turn your back on me" by Front Line Orchestra and Teddy Pendergrass, and last but not least there is the fervid four-to-the-floor take on "Vertigo/relight my fire" by Dan Hartman featuring Loleatta Holloway.
Reviewed by Mike Fossati of Spirit of House
https://www.spiritofhouse.com/reviews/music-reviews/review100520.html