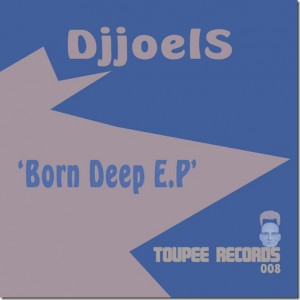 Cat # Toupee008
Born Again E.P – DjjoelS
Ok gang..the madness is here ! Toupee Records Baby !!
DjjoelS – Born Again E.P : http://traxsource.com/title/314810/born-again-e-p
DjjoelS delivers this banging 10 piece album!    This fantastic  package is definitely made for the dancers as he  let us look into his musical soul by sharing some of his deepest,tribalistic,Afro-Tech and soulful house music numbers that will make your heart throb and your feet tap to the beat of the drum.A true gem in this producer and this is the reason why he was Born Deep.
Tracklisting:
1)Al Greens House (8:57)
2)All night (9:28)
3).Diaspora (8:07)
4)Fall in Luv (9:00)
5)I want u back (10:01)
6)Melodic Blessings (10:10)
7)Orange Soulful Moon (8:22)
8)So Sweet (9:12)
9)m Living My Life (8:22)
10)When I Get 2 Brooklyn (8:40)
All tracks produced by DjjoelS.
Artwork: Jorge G.
licensing and info:
Djjoel S
https://www.facebook.com/DjjoelS?fref=ts
Label:
The Site:
https://cyberjamz.com
Twitter:
https://twitter.com/_cyberJAMZ
Facebook:
https://www.facebook.com/sammy.rock.319
A&R Soul-Cat for Coyote Entertainment ASCAP 2013.