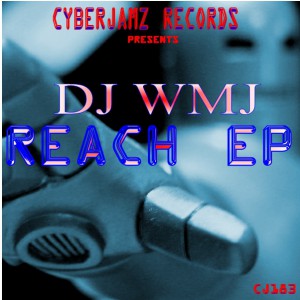 Cat #183
Title: Reach E.P
Artist: Dj Wm J
Label: Cyberjamz Records
Target Release Date: Jan 20,2017
This hot E.P consist of 5 dance floor cuts, 3 of which are banging dj tools aimed directly towards all dancers that enjoy breakdowns and hands-in-the-air beats. In addition, to the dope deejay dancer tools offered in this bangin package, there is an out of this world top secret exclusive remix which will be revealed during our House of Soul Show with SammyRock & Dj Housecat(la gata de fuego) which airs Mondays from 9am – 2pm est at Cyberjamz Radio.
Track List:
1)Just Because – A.Baker (House Mix) (9:06)
2)I just wanna let you know (7:34)
3)Reach (Funky House Mix) (6:32)
4)It's my Word (5:44)
5)March On (6:49)
6)Just a Beat (Dj Tool) (5:59)
7)Fuck Me Baby (Dj Tool) (6:42)
produced ,remixed and re-arranged by Dj Wm J
cover SammyRock
Licencing,booking and info:
contact
Keep yo ear to the Ground – Cyberjamz Recos 2017.