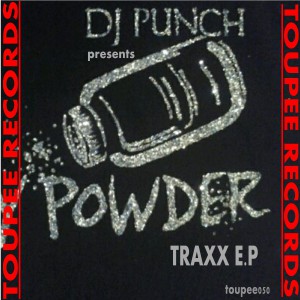 Cat# Toupee050
Release: Baby Powder Traxx E.P
Artist: Dj Punch
Target Release Date Feb 10,2017
Dj Punch of the Baby Powder Music Series continues to blow us away with his mixes and remixes.This time he offers us a collection of break downs which can be used to run vocals or accapellas behind each piece. Every track is banging on it's own and as a Dj ,I find these break downs dope to run on their own or create your remix as you go.
Good stuff !
produced by Dj Punch
Baby Powder Music 2017
cover: SammyRock
for licencing and info:
contacthousecat@gmail.com
Keep yo ear to the Ground – Toupee Records 2017