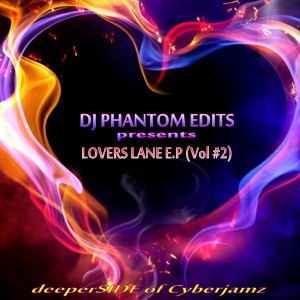 Dj Phantom Edits(Various Artist) / Lovers Lane Vol#2 – The wait is over and here we go ! Dj Phantom delivers once again with this X:Klussive EP feat two hot joints to rockin your Soulful sets.
Pick this up! here–> http://bit.ly/2UsJ2Lo
DJ Phantom Edits presents "Lovers Lane EP Vol. 2" (Deeper Side of CyberJamz Records Promo)
May 2017 saw DJ Phantom (aka Walter Phant Ellison) drop the glorious "The Lovers Lane EP" loaded with excellent re-imaginations of well-known love songs, now finally the wait is over and volume two has landed which features expertly crafted four-to-the-floor reworkings of "Let's get closer" by Atlantic Starr and "Love won't let me wait" by Major Harris. Nuff said.
Mike Fossati
http://spiritofhouse.com