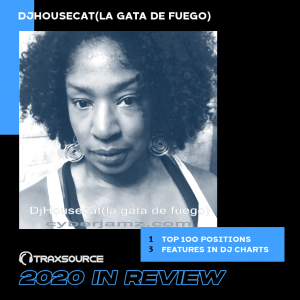 Hot up and coming label owner and producer Miss Dj Housecat(la gata de Fuego) VP of Operations at Cyberjamz Internet Radio, C.E.O & A&R of Toupee Records, Founder of Real Women House™ & founder of our famous #HOTWMD (House on the Waterfront Weekender) & Spoken-Word artist is representing this year.
Most of us know her by the name "La gata de Fuego(The Cat of Fire)" or "BangKat with a "K" or Nubang Clan's DragonCat" or "KittyKat" or as I call her. "Meow" and or just plain ol' Cat, yall know when she purrs, we listen! This music programmer is now learning how to produce is not new to this game and our music community.
Cat continues her fight for fairness and acknowledgment of all women deejays and producers that otherwise are labeled separately from men and should be respected as a part of the same group. She has also become a beacon of light for many other women that wish to play in the trenches with us men.
I'm all for it cause this woman here can PLAY her ass off! lol So keep your ear to the ground in 2021 for more of HC. Check it –> https://bit.ly/3gs9DEB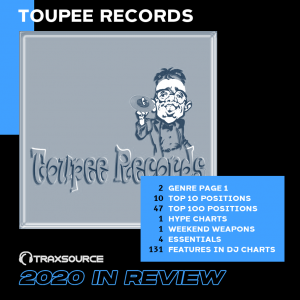 DjHousecat(la gata de Fuego) would like to thank all the artists, producers, remixers, and lovers of music that have charted, purchased, and play our releases in 2020. We hope to bring you more in 2021 – keep your ear to the ground – Toupee Records https://www.traxsource.com/label/16894/toupee-records