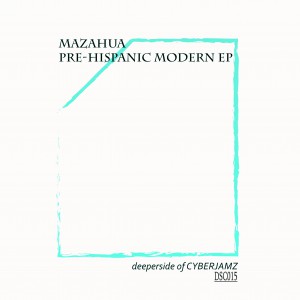 Cat#DSC015
Release:PRE-HISPANIC MODERN E.P
Artist:MAZAHUA
Label: deeperSIDE of Cyberjamz
Target Release Date Feb 16,2018
OMG.. This Pre-Hispanic Modern E.P by Manzahua is truly the definition of afro-tribal house with a taste of deep tech which when fused together creates a dance floor frenzy.The hot "Kukulkan" track is super dope as it focuses solely on afro beats and rhythms which together makes the perfect nexxus for those that love afro house and deep house together."The Fall Of Tenochtilan" is a unique deep musical journey and a very moody track which falls under that afro tech sound we all love.
Both tracks sound fantastic when dropped in a set.
produced by MAZAHUA
Another Soul Oasis Joint 2018.