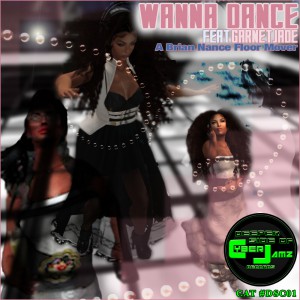 Cat#DSC01
Title:Wanna Dance (A Brian Nance Mover)
Artist: Garnetjade
This is our release on Deeper Side of Cyberjamz Records feat Garnetjade – A Brian Nance Floor Mover.
The Deeper Side of Cyberjamz Records is an addition compliment to our Cyberjamz Records label. This particular label is more on the deep tech side of our musical journey feat. deep house deejay's from across the globe.
Lyris by Garnetjade
produced by Brian Nance
copyright: NANCE BRIAN ELLIOTT (BMI) 2016.
Cover Art Design by Garnetjade
Tracklist:
1.Wanna Dance GarnetJade Original Mix (7:32)
2.Wanna Dance Hyped Up Dancing in Space Btech Mix (7:32)
A Soul Oasis Deep Joint 2017.