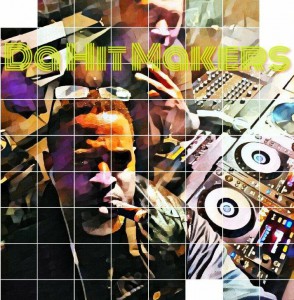 Da Hit Makers "The Classic Reworks EP Vol. 3" (CyberJamz Records CD Promo)
Da Hit Makers get back to business with the the third installment of their acclaimed "Classic Reworks" series, this time around transforming "I try" by Angela Bofill, "Sure can't go to the moon" by CJ & Co, "The closer I get to you" by Roberta Flack & Donny Hathaway, "I'll always love my mama" by The Intruders and "Down to love town" by The Originals into sure-fire four-to-the-floor dance floor weapons, each one guaranteed to cause a stir on the dance floor.
Review by Mike Fossati
Bangin Alert ! The Classic Rework E.P Vol #3 – Da Hit Makers (Djtsmooth Farrar& Dave Barbar) coming soon !
Here is what a few had to say.
Nice Re Works. I´ll mix them for sure! THNX
Ran Gómez Plata – Bigg Records
Big fan of da hit makers as you know !
Great EP as ever!! Big afro beats staying true to the originals but with a DAHITMAKERS stamp on them.
Pick for dj hammy is "Love My Momma" ( DjTSmooth & Da Intruders Raw House Mix ) The Intruders never sounded so good !
Great work all round will be rocking these at the weekend on W14 SESSIONS show on HSR.
Paul Hampson aka Dj Hammy
Oh man…. Every Cut is SMOKIN' !
Steve Gee
All these tracks are Hot. But what stands out for me was the first cut Get 2 U that one is definitely my Favourite and I'm Definitely going to be Rocking that out in my sets. Also followed by I Try (Da Hit Maker Cyber Drumz Rework) and Go 2 wDa Moon ( DjTSmooth & Da Hit Makers )ReTouch. Dope Package… Great Work Hit Makers…. I'm a Fan.
Brian Nance